PRACYB, specialized in the fields of information security, cybersecurity, risk management and industrial security, is created by a hard core of multidisciplinary expert consultants, who have pooled their know-how and experience in order to provide a concrete response to the needs of companies and individuals.
Our consulting and training firm retains the services of experienced cybersecurity professionals who have a mix of expertise in risk assessments, implementation and audit of an information security management system, security architecture design, compliance with regulatory frameworks, IT training, as well as SCADA/automation systems,  and computer security history.
At PRACYB, we invest in protecting your organization by adhering to high ethical standards and offering interactive training with professionals.
PRACYB is committed to being the most dynamic cybersecurity training and service provider on the market.
We believe that people with the right skills are in the best position to achieve the right results. PRACYB also focuses on supporting individuals, operational managers and senior executives who are responsible for ensuring the provision of quality services to their clients.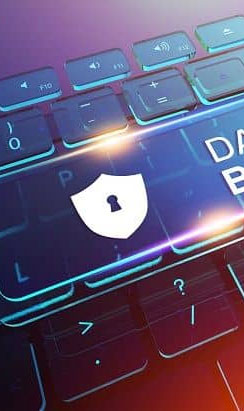 By developing this unique skill set in our resources, we are able to provide a suite of cybersecurity assessment services that can comprehensively assess the secure protection in your critical information assets.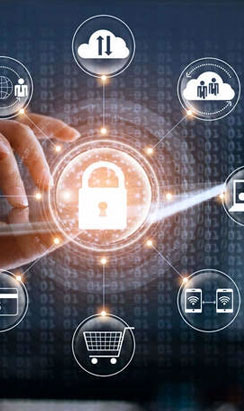 Our vision is to become the most professional and reliable security practice in Africa by providing our customers with the technologies and tools necessary to carry out their projects.
Our core values revolve around a passion to help companies transform the way they work and improve their security posture by better understanding and leveraging their existing investments.
– Ethics
– Professionalism
– Commitment 
– Seriousness
– Confidentiality
– Listening
Our experts in the service of information systems security have the mission to help and accompany companies towards better security. The group's skills are reinforced by obtaining several internationally renowned certifications, including ISO 27001, ISO 27005, ISO 27032, MEHARI, EBIOS, CISM, Prince2, PMP, ITIL, COMPTIA, CCNA, CCNP, PCI DSS, SCADA Security,…
When necessary, PRACYB calls on its partners, doctors and other specialists to offer its customers a professional service that meets their needs, normative requirements and other strictest local or international regulations.
We offer services throughout West Africa and through the virtual space, we expand internationally at unbeatable prices. We work with the PDCA cycle in all aspects of our services and advice while remaining flexible, responsive and innovative